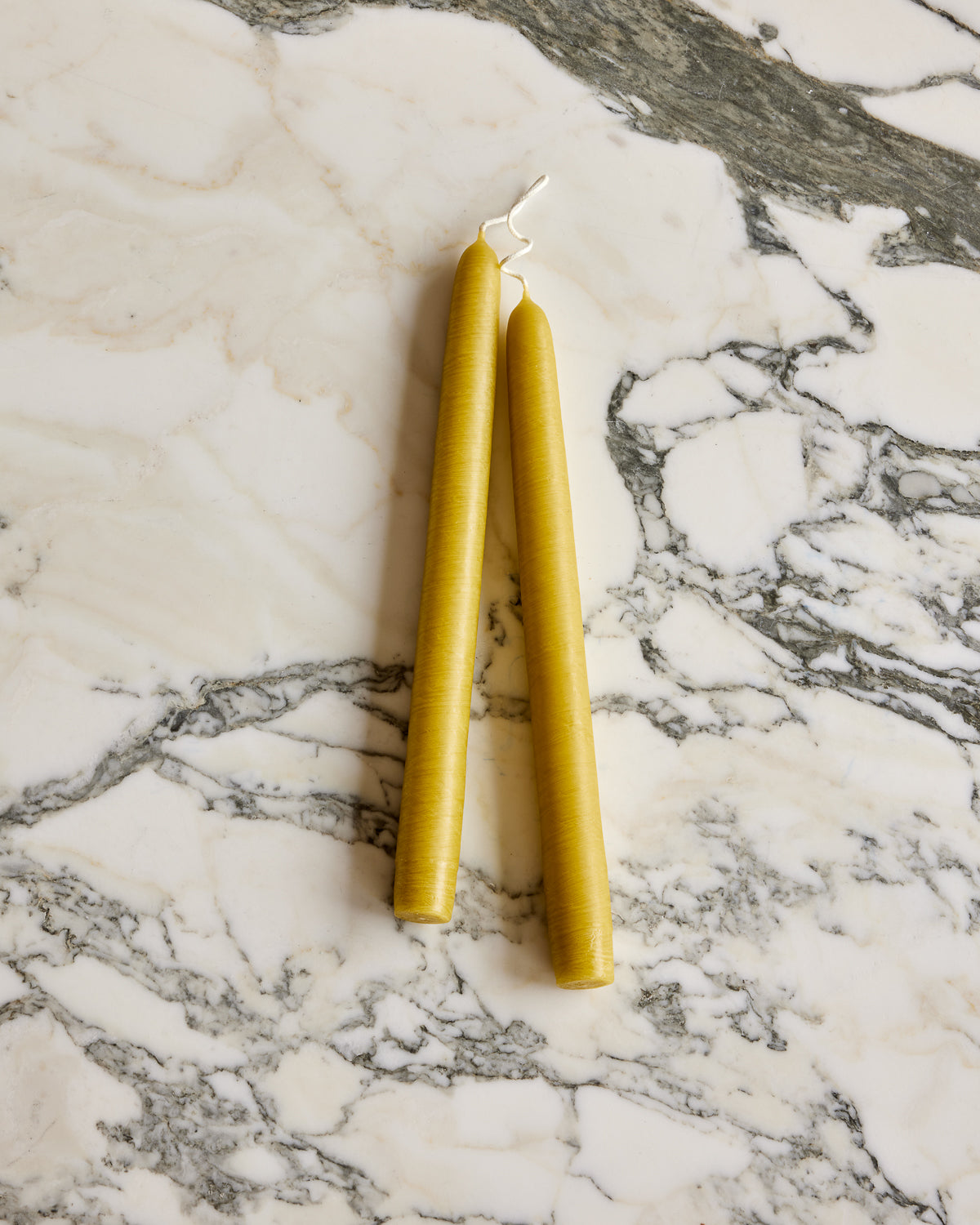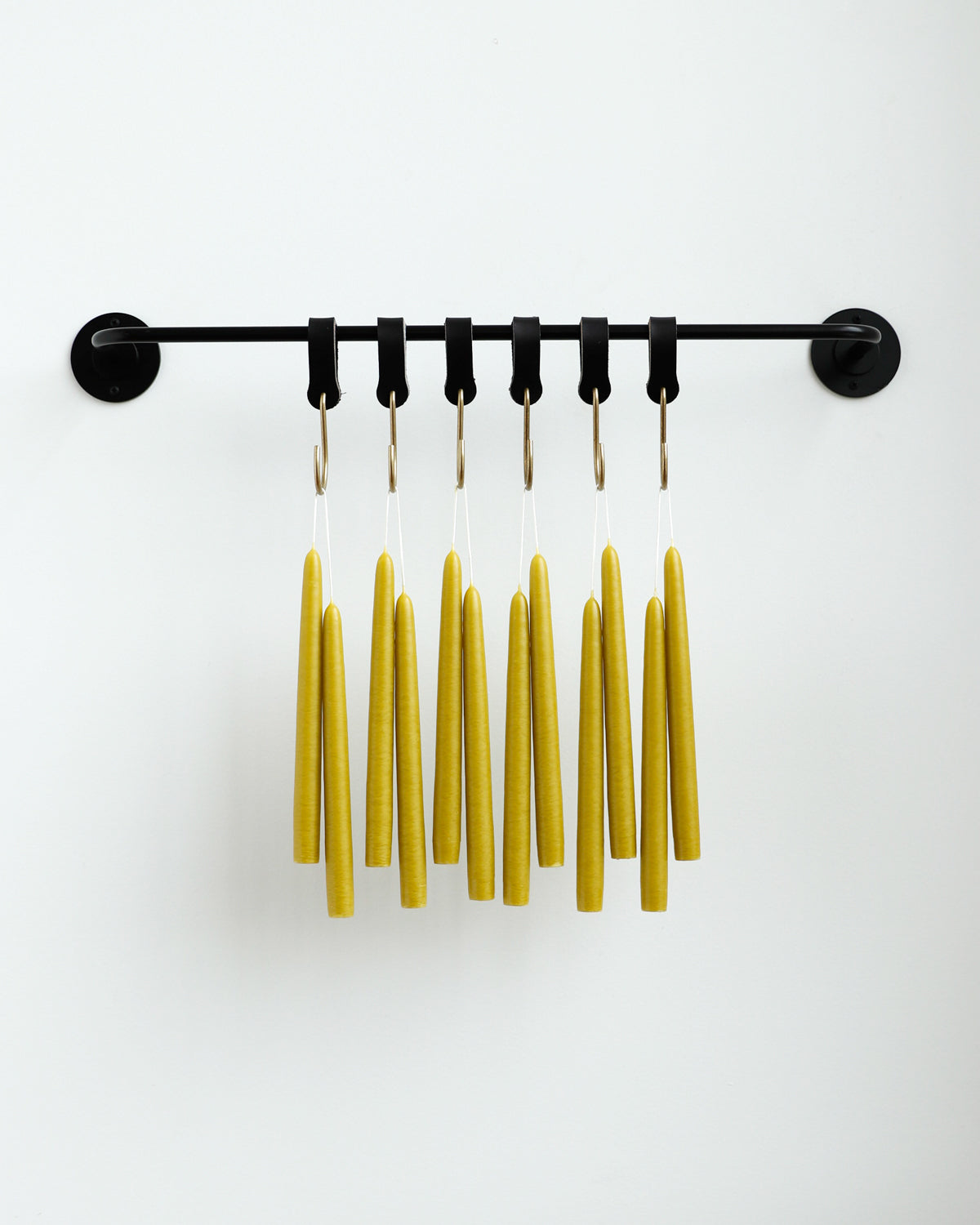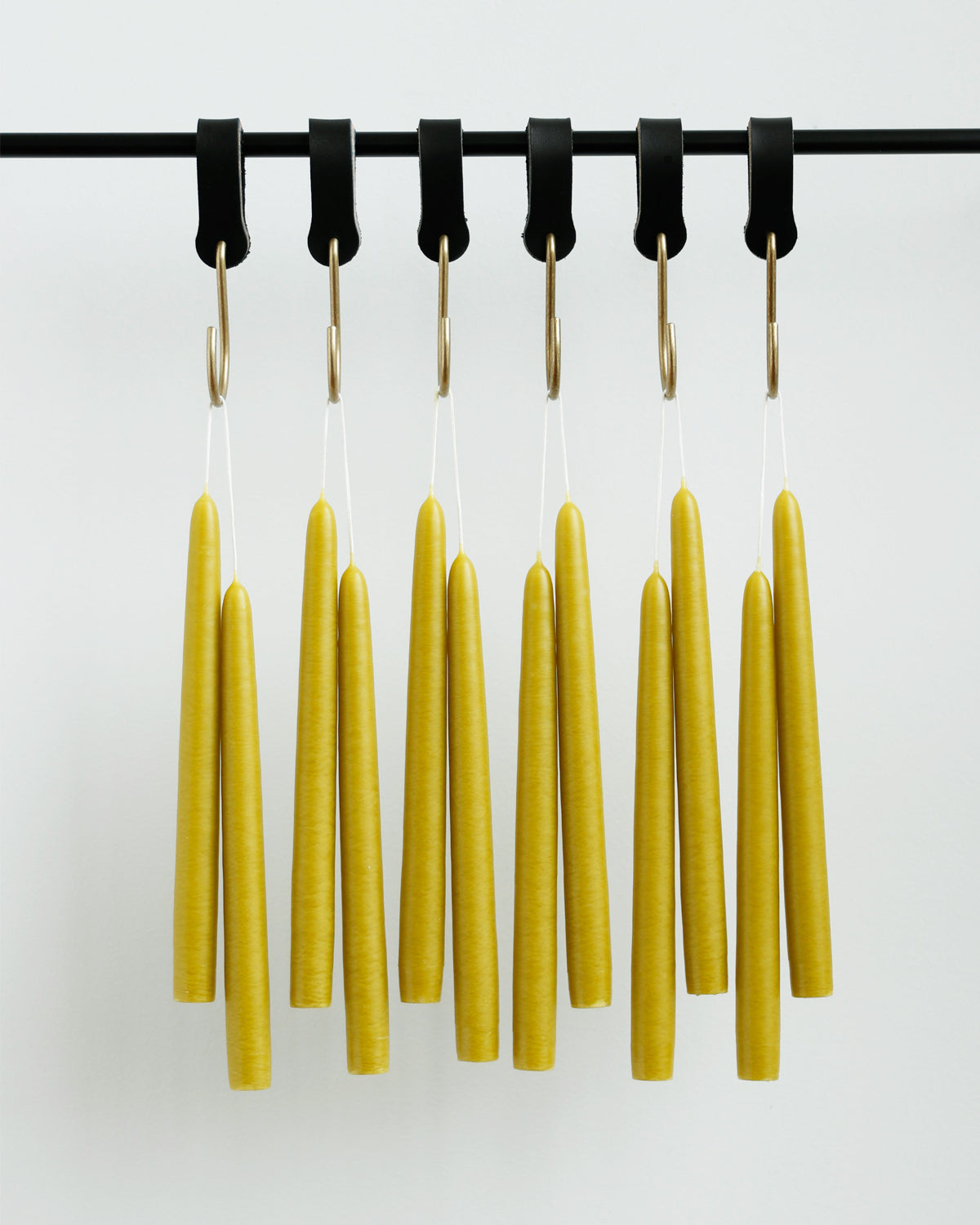 Granny Smith Green 10" Taper Candles
Hand-dipped apple yellow-green candles
Each hand dipped taper candle is dipped over 20 times by a dedicated craftsperson at Mole Hollow Candles, using a technique that has been in place since their founding in 1969. This technique, combined with their proprietary blend of waxes, is what creates the unique Spun Finish - a distinct linen-like visual texture - on each taper.
Each standard size taper candle is dripless and smokeless when burned under normal conditions. 
The 10 inch taper candles are wonderful for special occasions, lending a simple elegance to any room. We love to mix colored tapers with our array of wood candle holders for an eye-catching centerpiece or display. 
7/8" diameter tapers should fit any standard sized candleholder. If you need a little extra security, try our sticky wax.
+ 10" taper candles
+ ⅞" diameter
+ Solid color throughout
+ Sold as a pair of 2, or a box of 12 (6 pair)
+ Burn time: 8 hours (per candle)

SAFETY
+ Never leave a burning candle unattended. Fire is dangerous, and should be kept out of reach of children, pets, and flammable materials. Keep away from drafts or vibrations. Failure to follow instructions could result in fire hazard, injury, or death.
+ While these wicks are typically "self-trimming" they should be minded and kept at 1/4" in length.
+ Candle wax will be hot when candle is lit. Allow candle to cool before moving or relighting.
+ Burn on a heat-resistant surface. Candles are liable to drip, and you should be prepared for any surface you place a candle on to be covered in wax. Wax should be allowed to cool before attempting to remove.