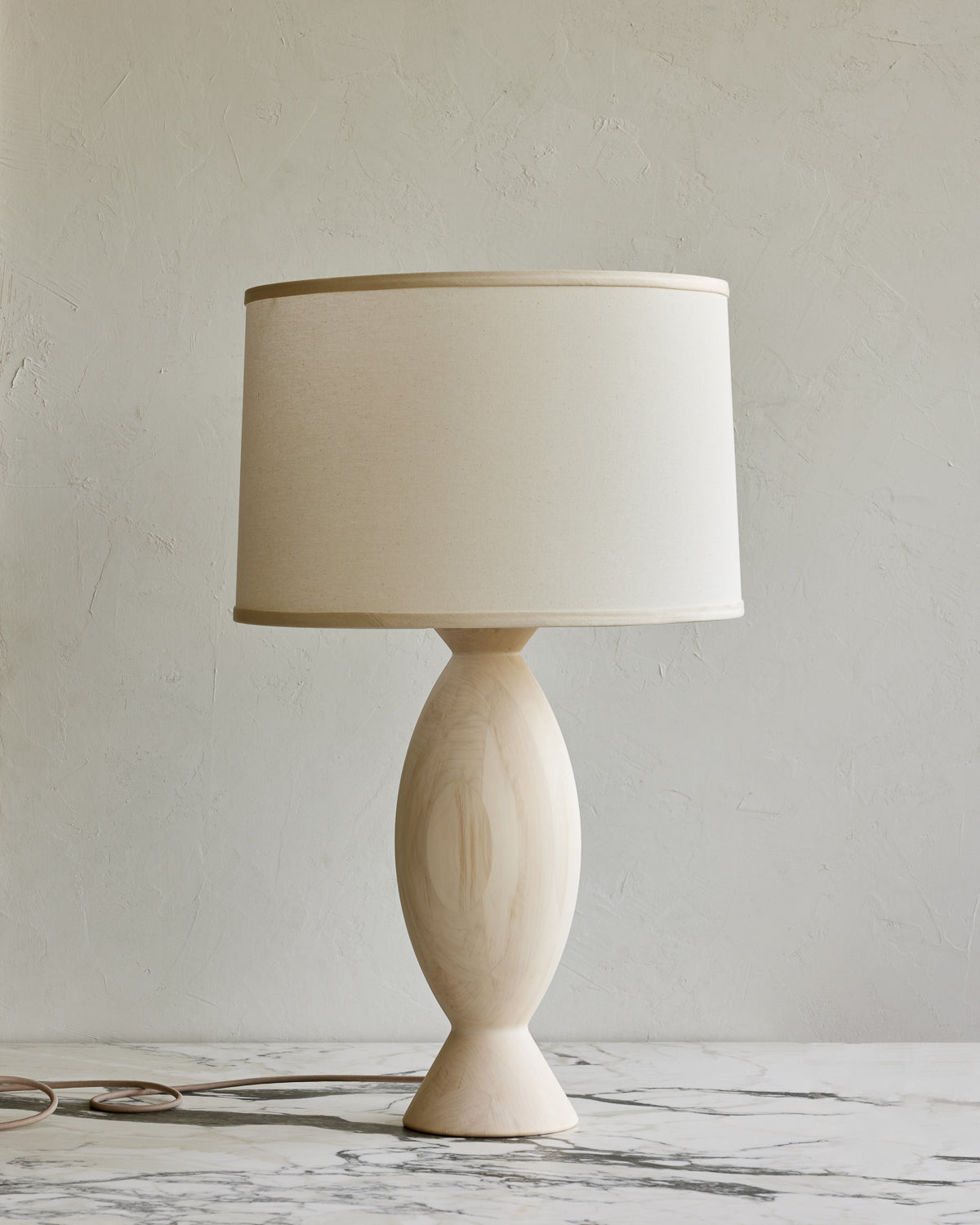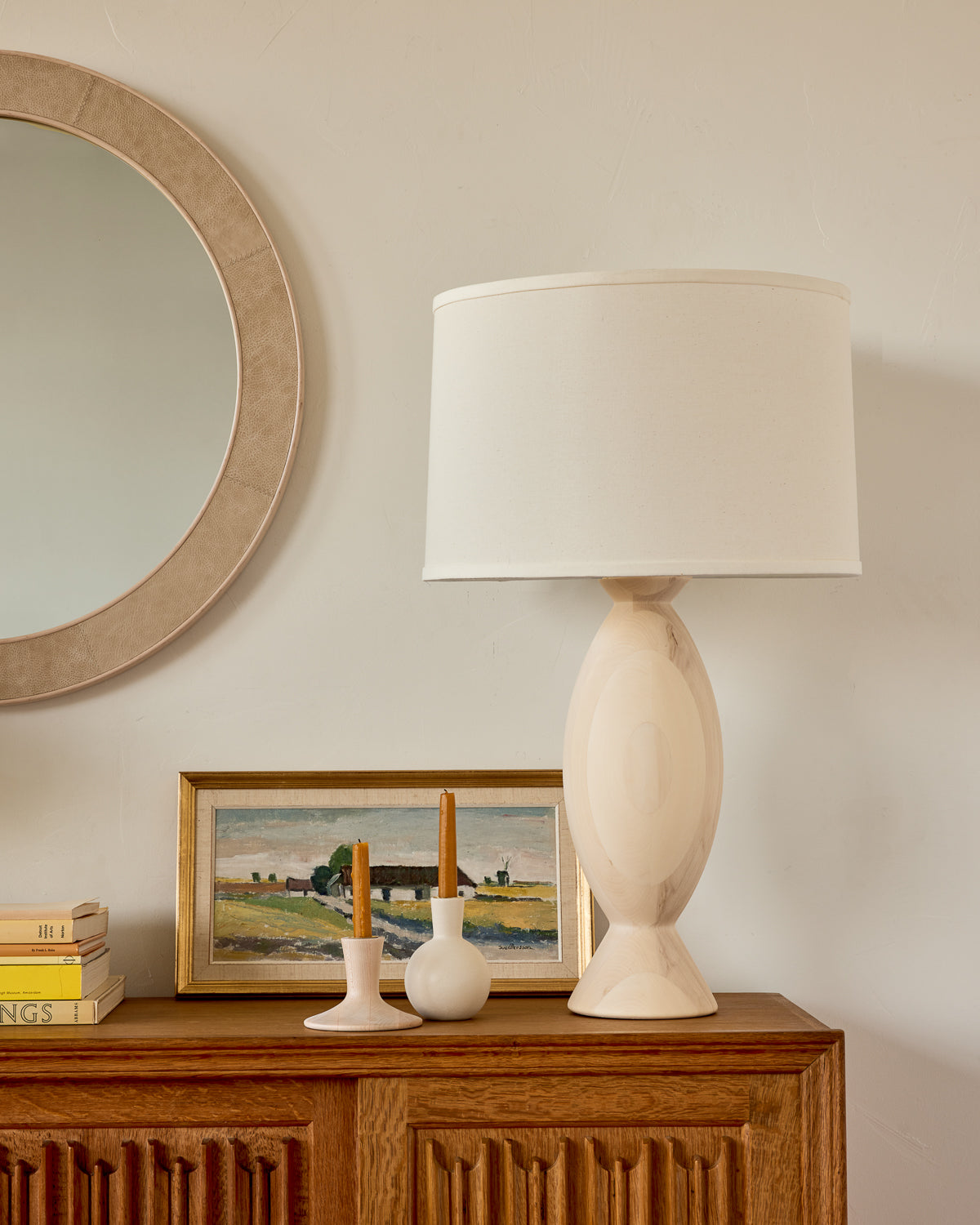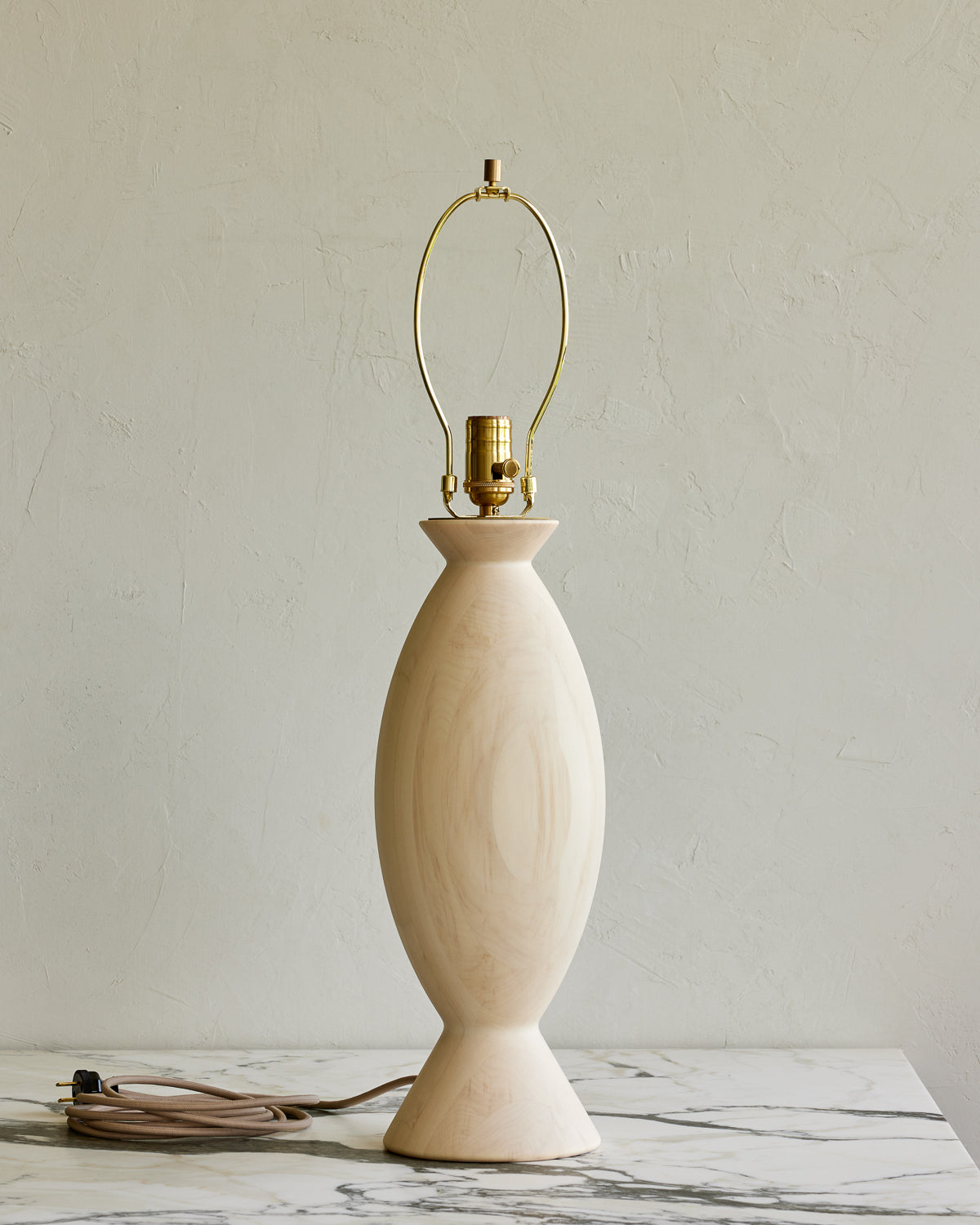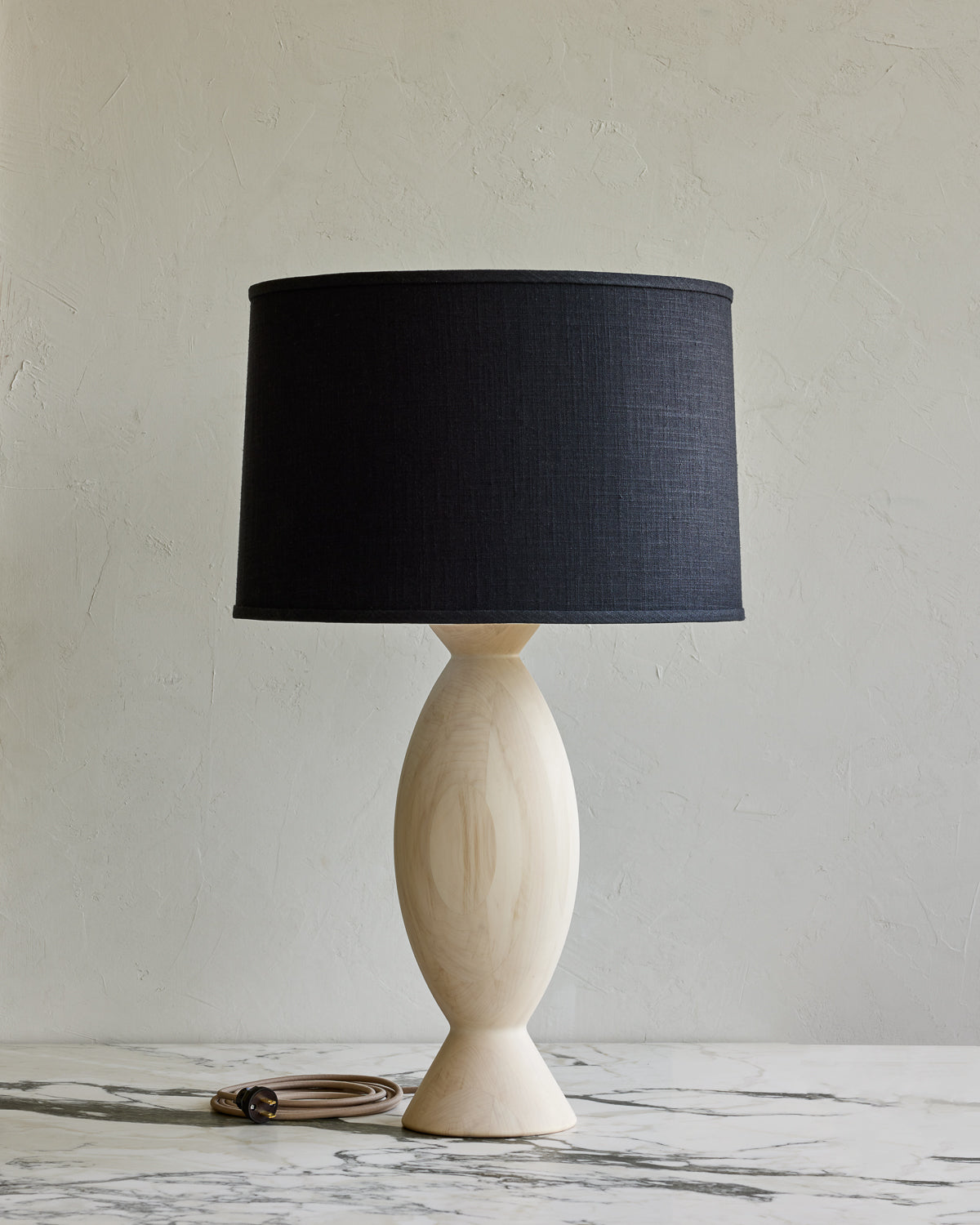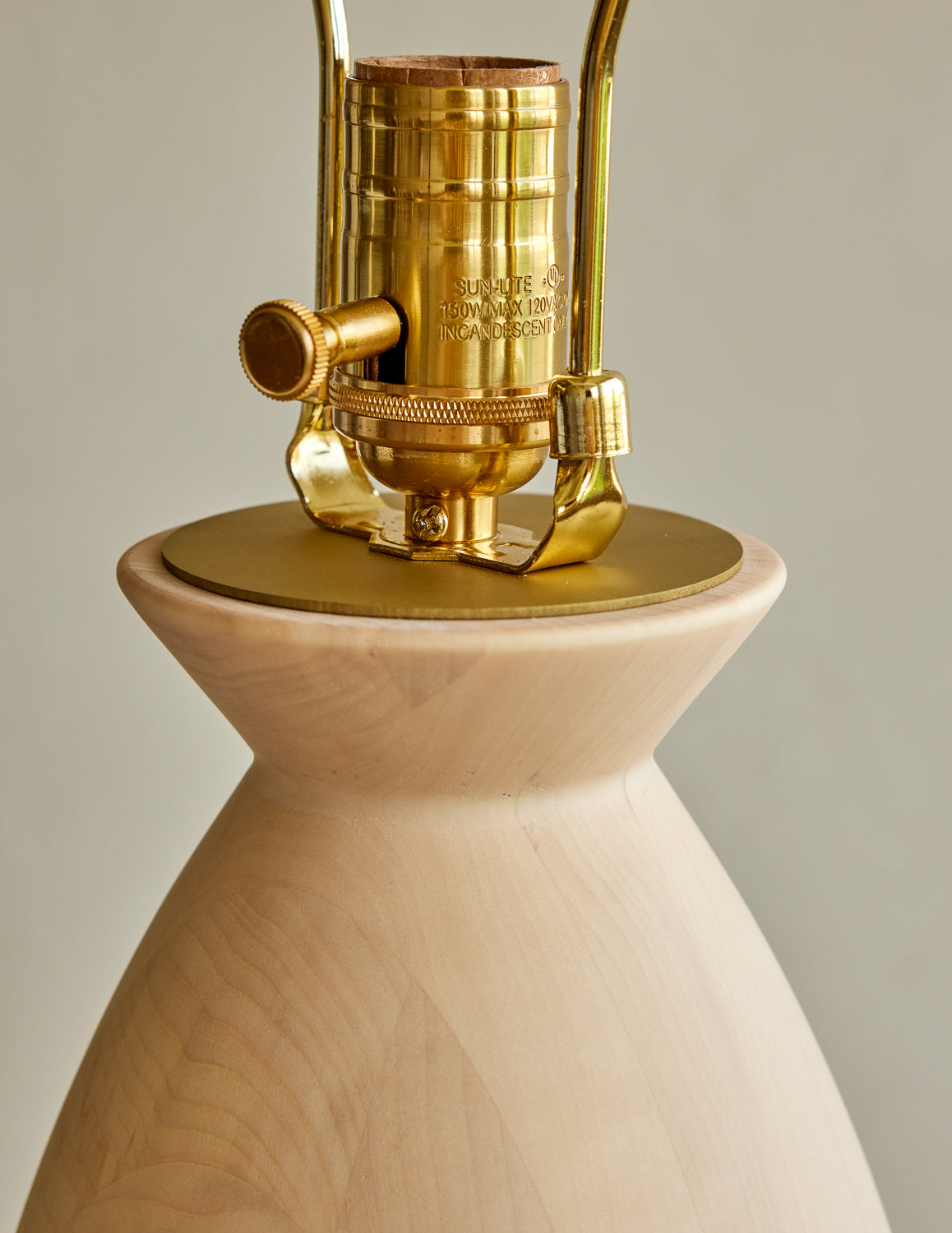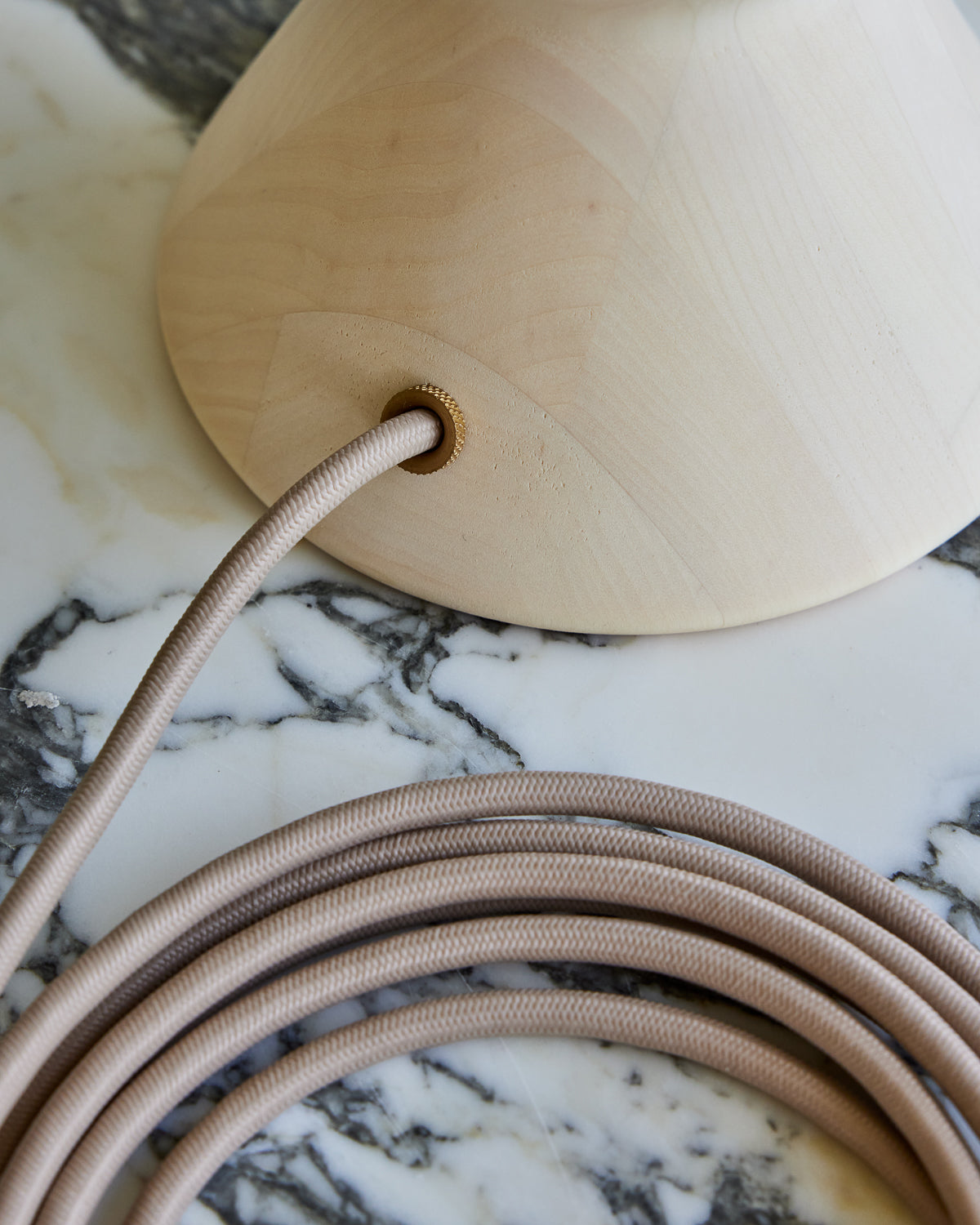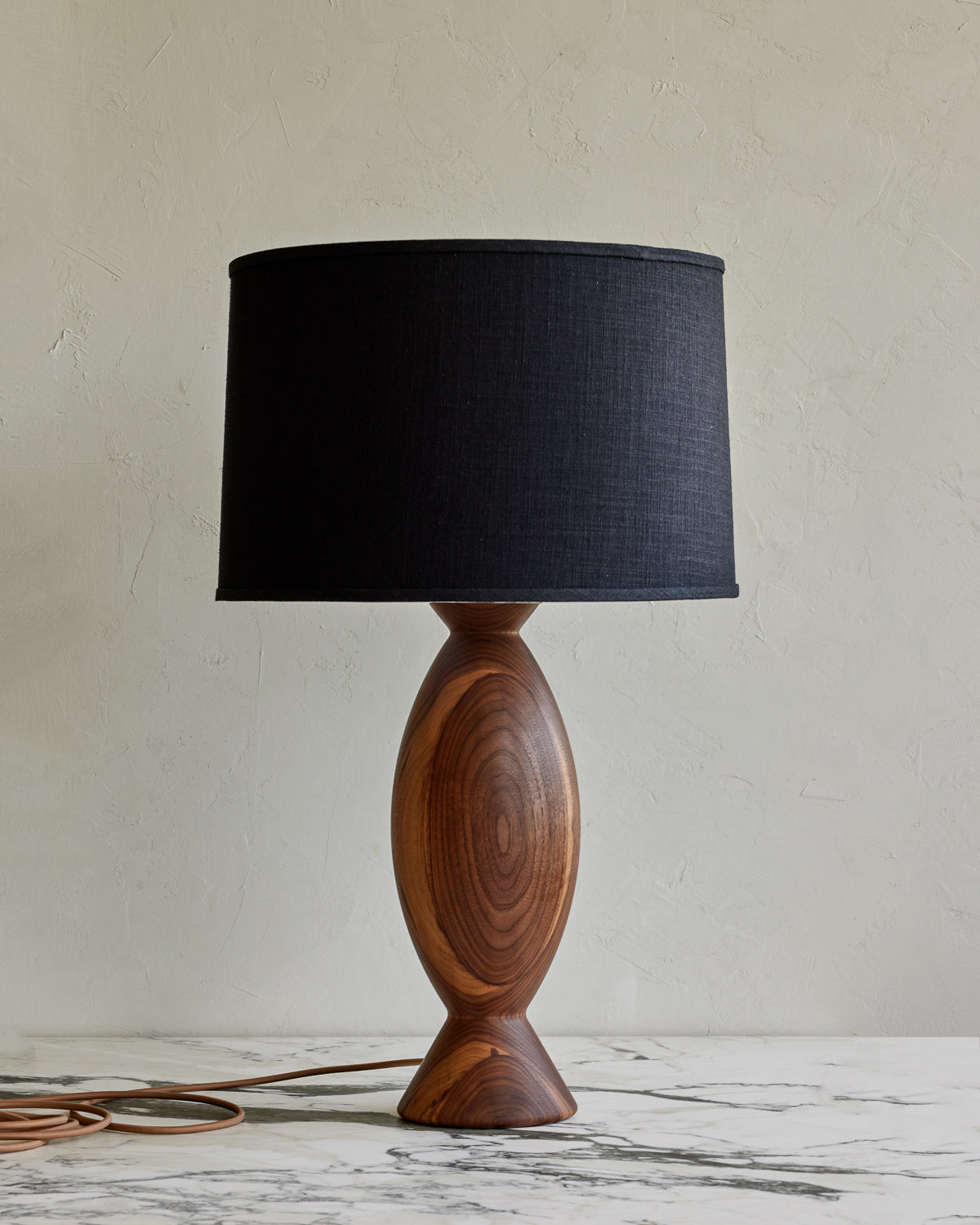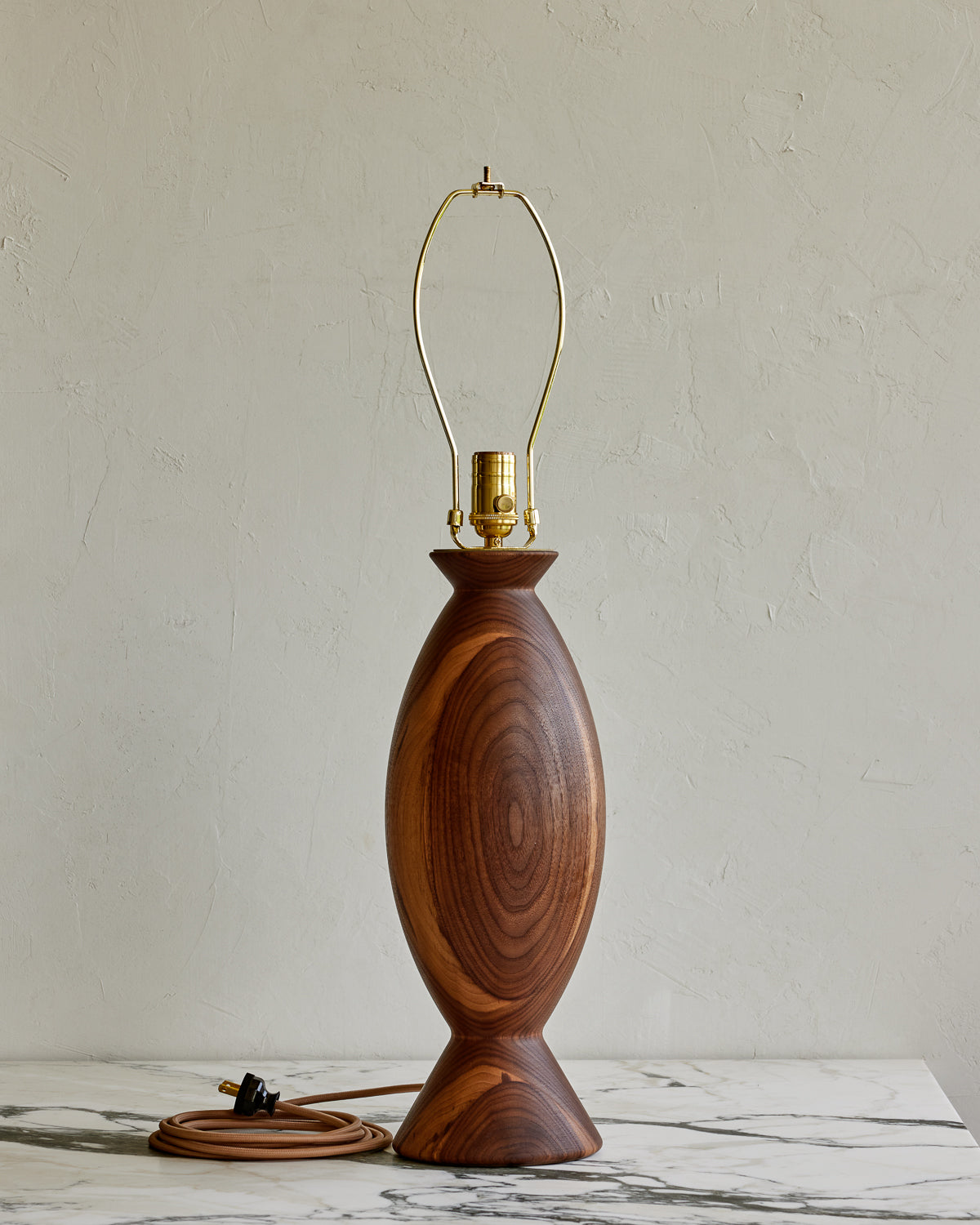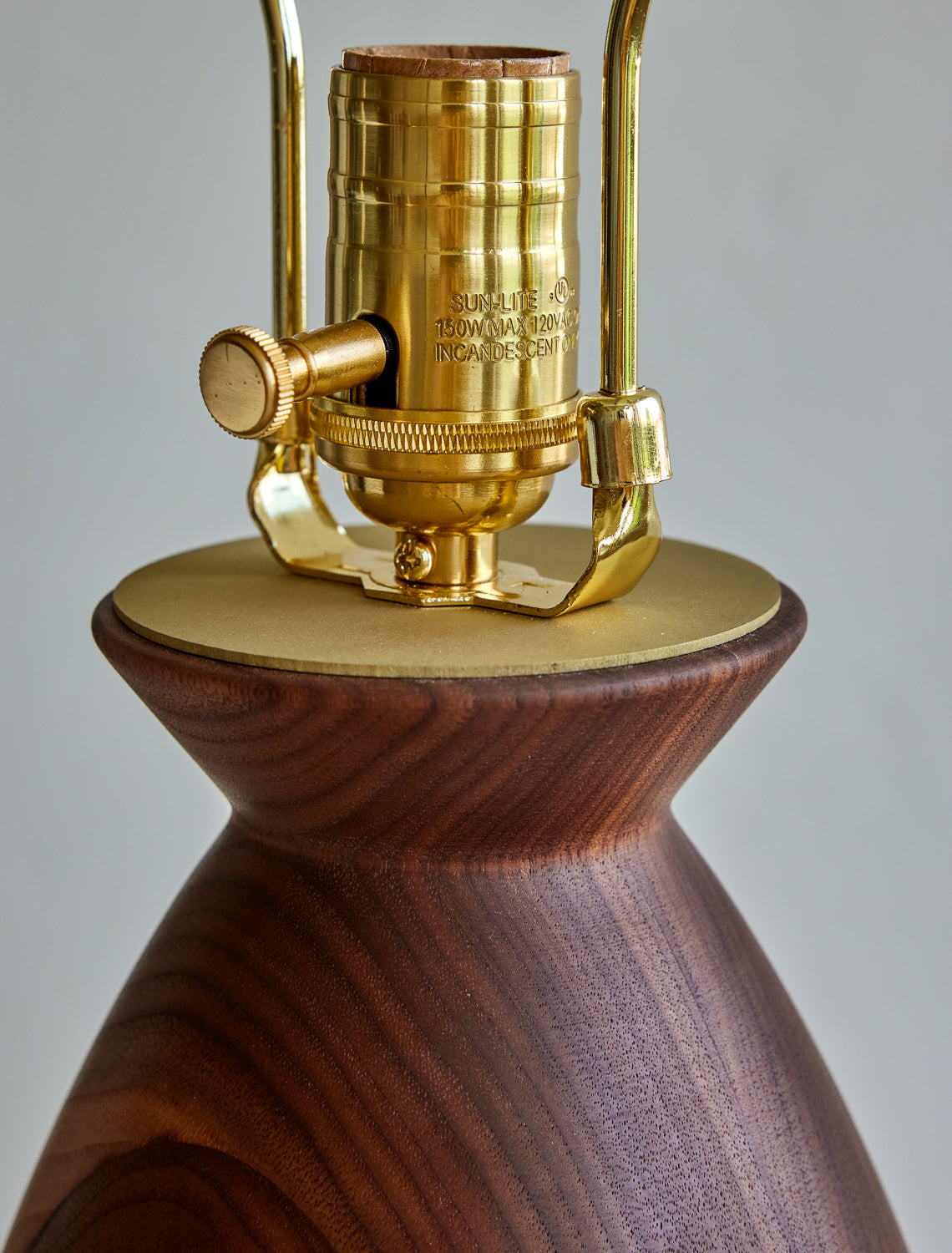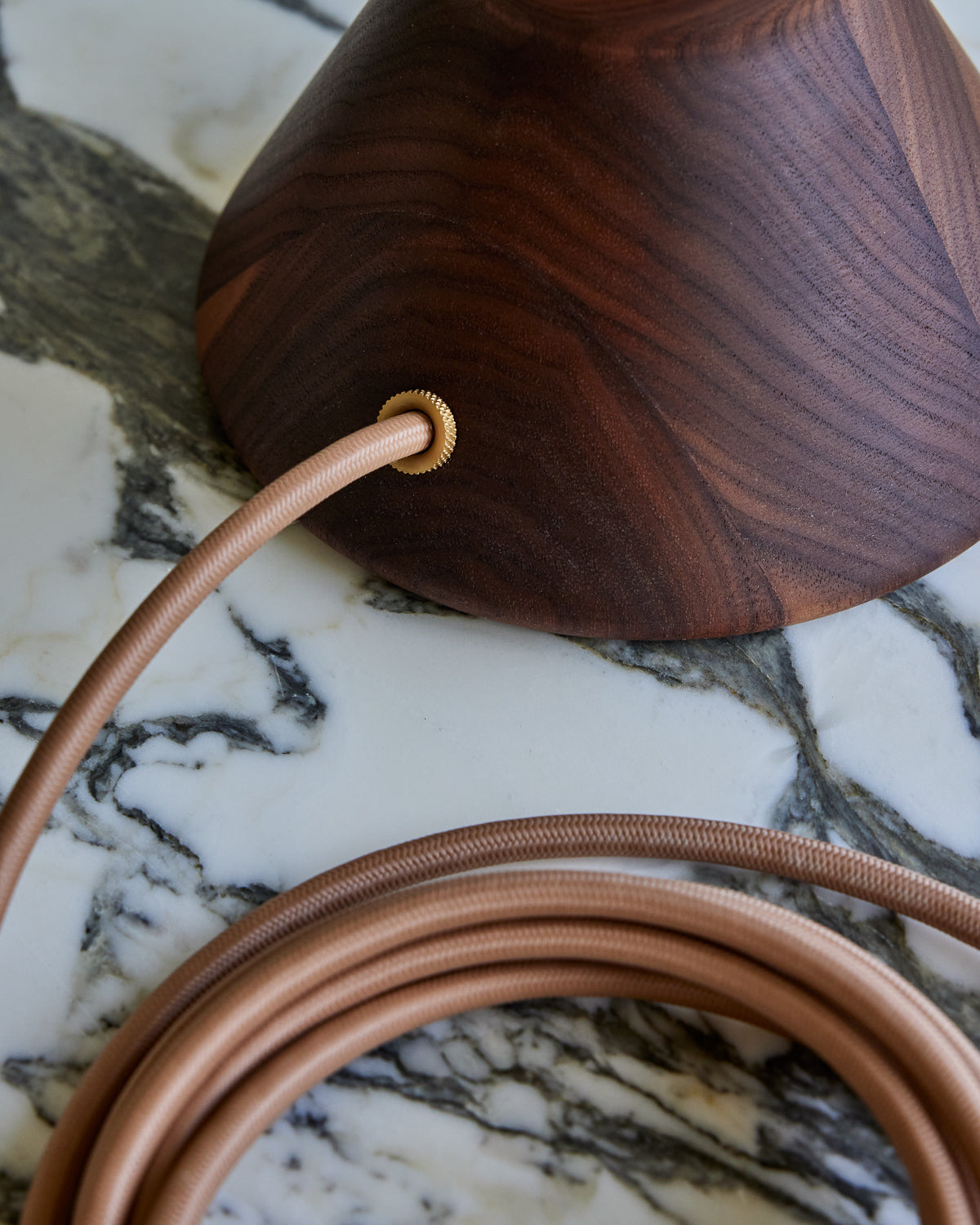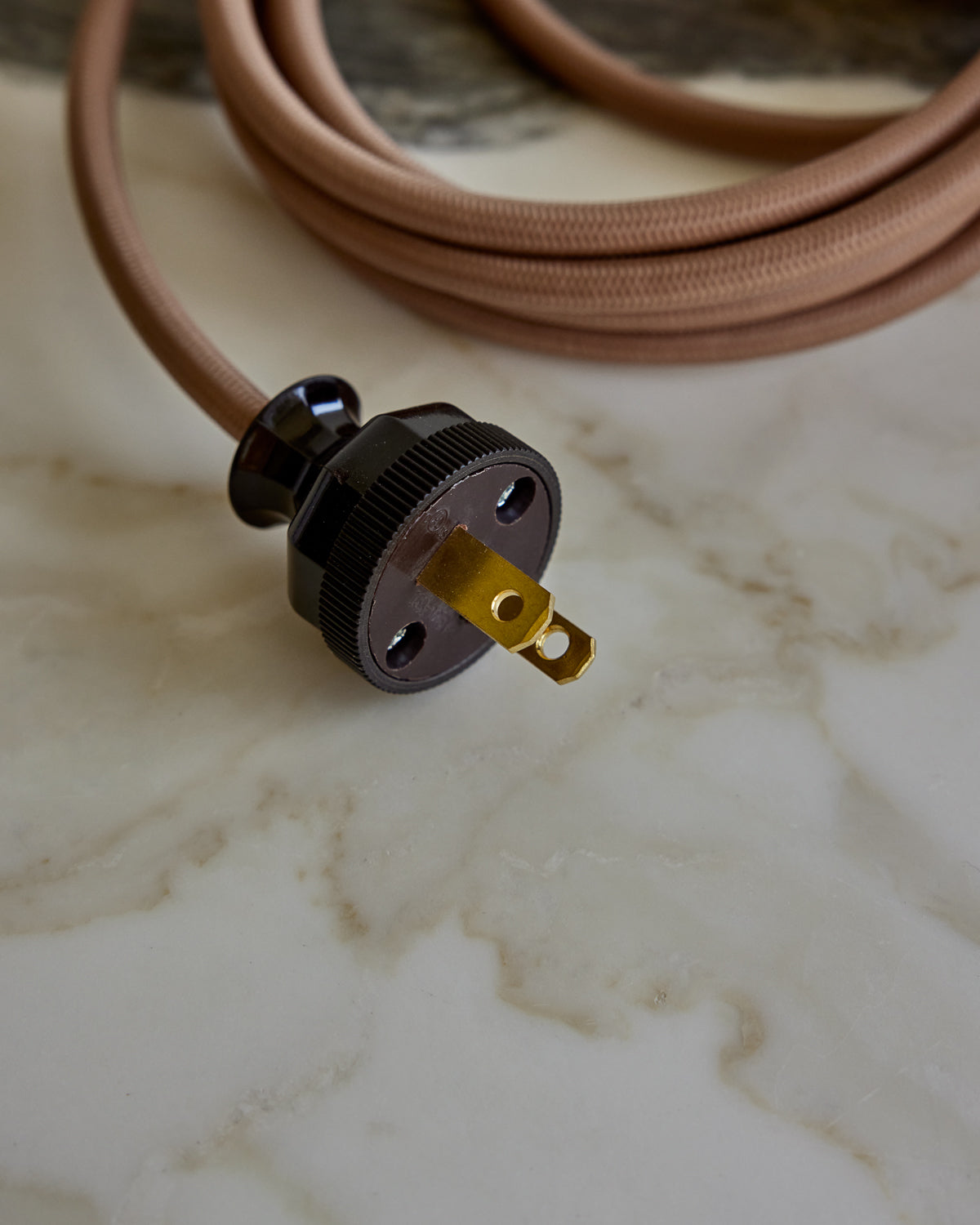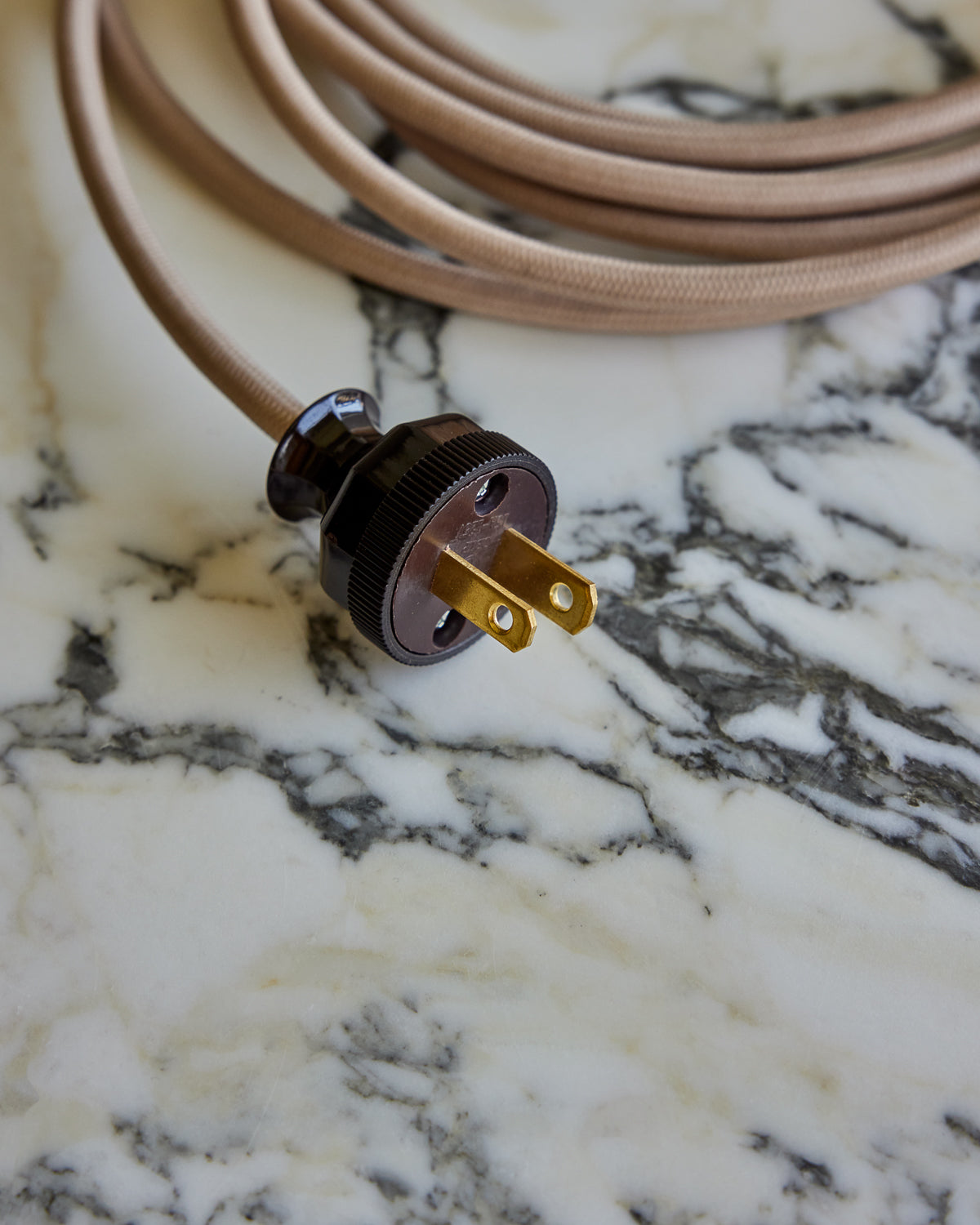 Malcolm Table Lamp
Made to order. 6-8 weeks for delivery.
With a sturdy build and a round, slightly more traditional silhouette, the Malcolm Table Lamp is a robust addition to the collection. Its presence exudes a timeless style making it a versatile choice for various decor styles.
Handcrafted in Pennsylvania, our Modernism Lighting Collection was built with considered craftsmanship and a commitment to innovation. Originally conceived with ceramic designs in mind, a journey of trial and error led us to the realization that wood was the perfect material for these distinctive shapes.
The origins of inspiration can be traced back to a chance encounter with sculpture in an African Antique Store in Amsterdam. It was not until years later that we would refer back to this beautiful shop for consideration. Interestingly, the curvaceous forms from the Bauhaus movement were also top of mind and somehow these two distinct styles seemed to collide in the spirit of these designs. Through a meticulous process of adjustments and refinements, we arrived at the exact proportions that define this collection of lamps.
For this collection, we chose two remarkable wood varieties: Walnut and Aspen. Walnut's natural richness in color and tone and its variegated patterns make the wood material itself a showstopper. On the other hand, Aspen offers a lighter, more sustainable option. Our protective sealing process enhances the soft white color of Aspen while celebrating its own unique wood patterns.
+ Overall with shade: 28½" H
+ Lamp Body: 21¼" H x 6¼" DIA
+ Shade: 11¾" H x 17¼" DIA (top) x 18" DIA (bottom)
+ Weight: 9.1 lbs (aspen), 12 lbs (walnut)
+ Made to order. Please allow 6-8 weeks for delivery.
+ Handmade in Pennsylvania
+ Aspen or Black Walnut
+ Homespun linen shade available in black or ivory
+ Beige or hazelnut rayon cord
+ Vintage Bakelite-inspired rounded plug
+ Dimmer socket included
+ Cork base on bottom to prevent floor scratching

CARE
+ We recommend using a microfiber dust cloth to care for wood fixtures. Kindly avoid additional cleaners and products.
Lamping
+ 1 x E26 base, 120 VAC

Bulb:
+ To ensure lifelong performance we recommend the use of LED bulbs under 40 Watts.
+ Light bulb not included. Tala Lurra 3-Watt Lightbulb, Tala Globe 6-Watt Lightbulb, Tala Squirrel Cage 3-Watt Lightbulb, Tala Elva 6-Watt Lightbulb, Tala Porcelain II Lightbulbor Tala Sphere I Lightbulb can be purchased separately for strong, smooth and warm light.