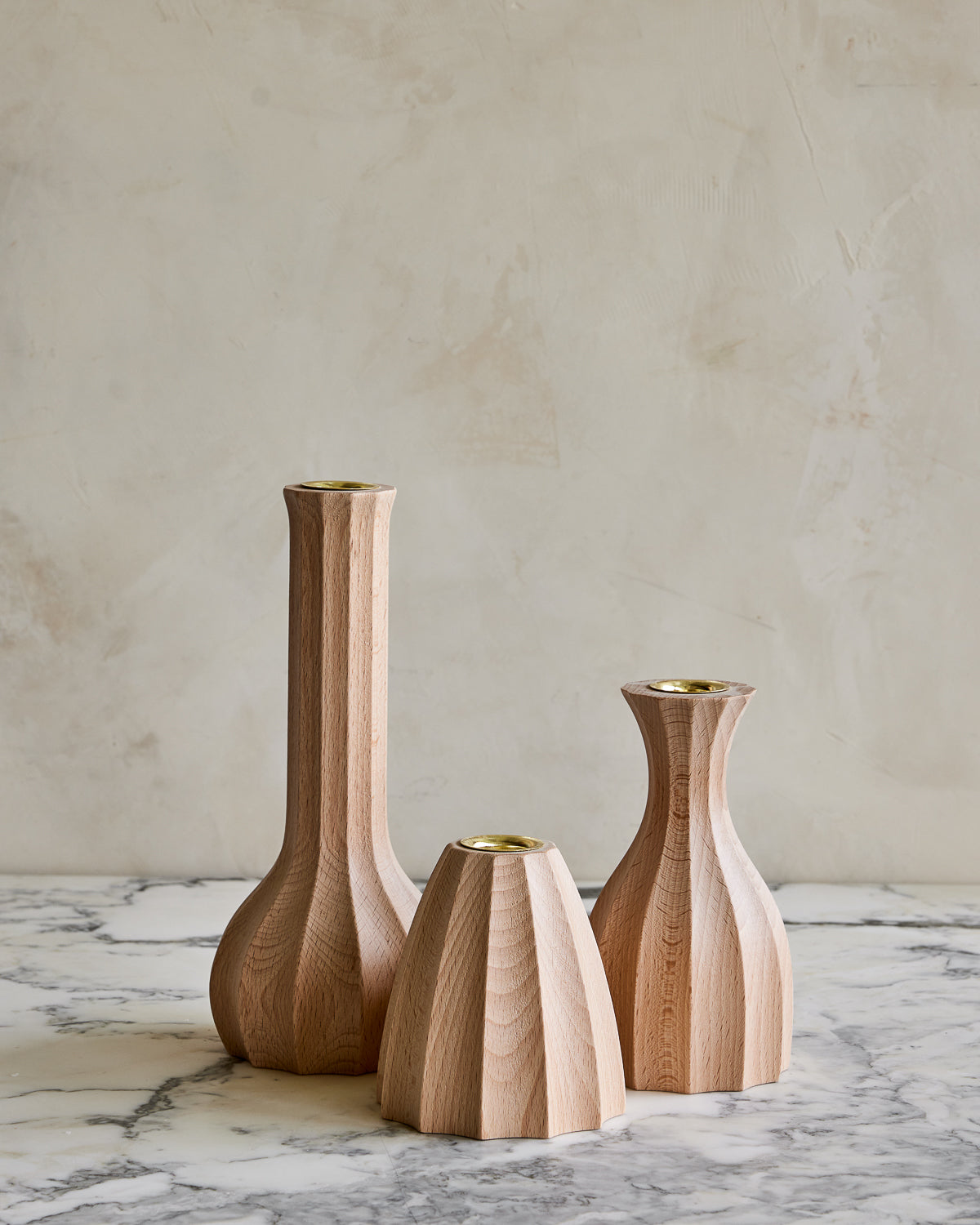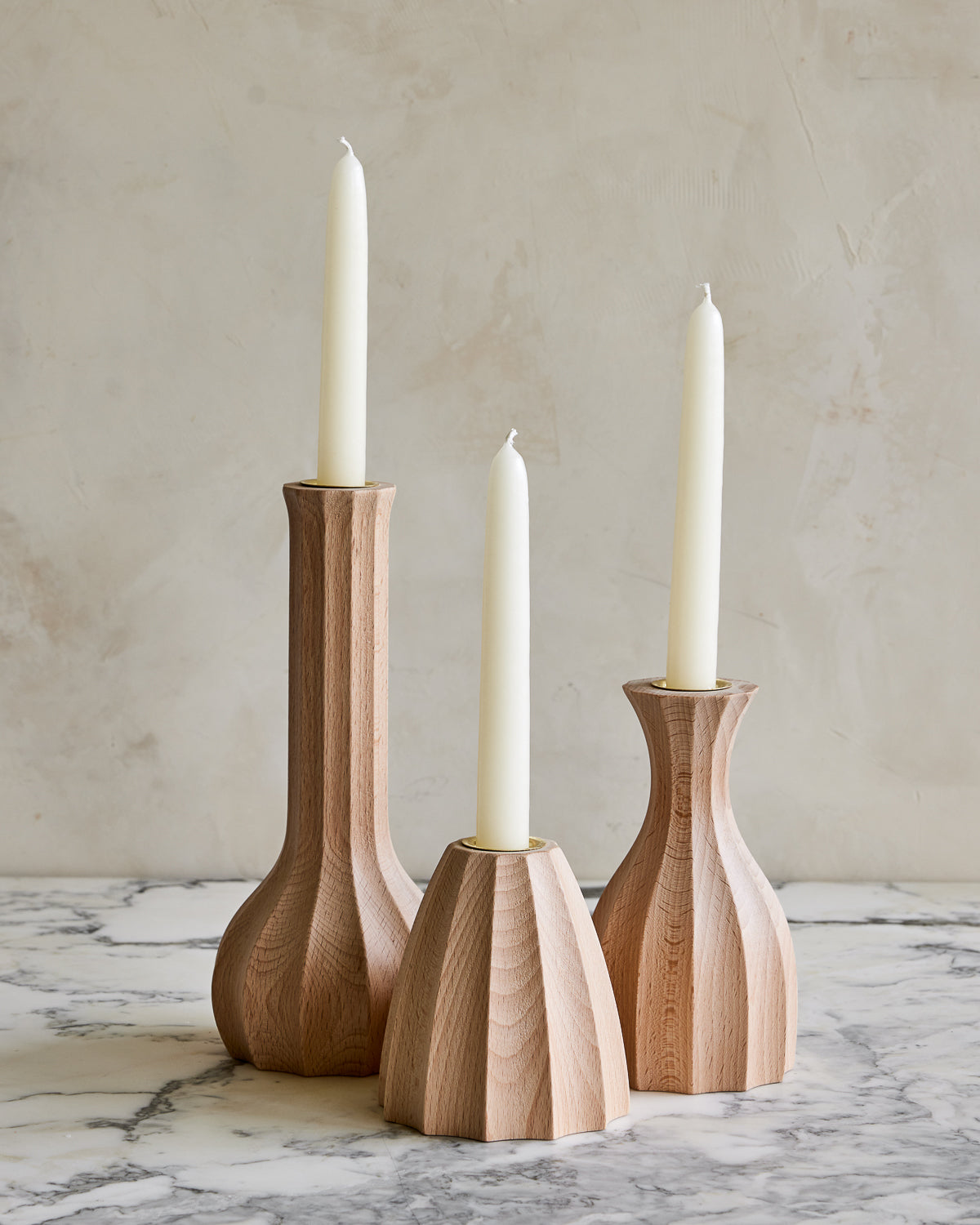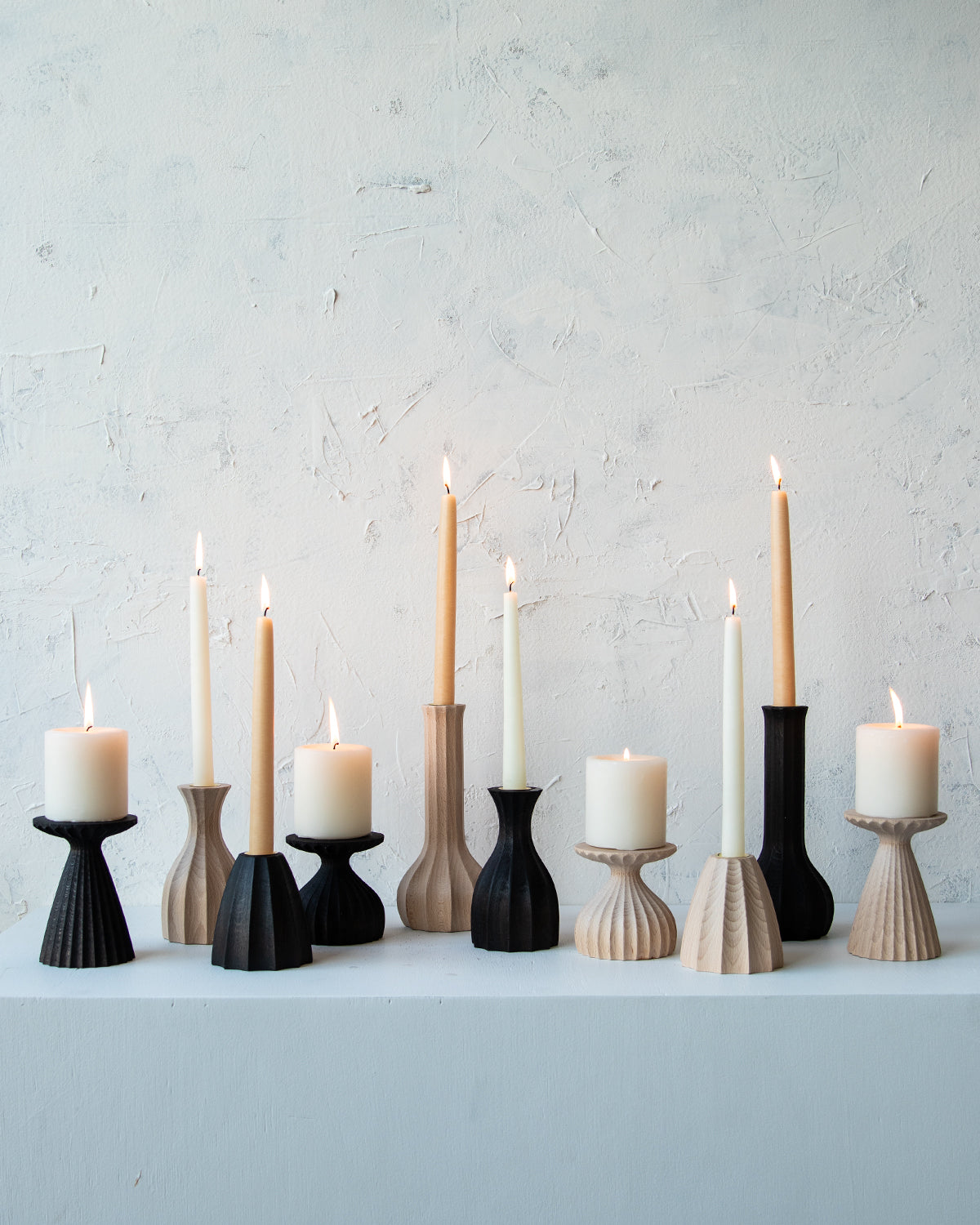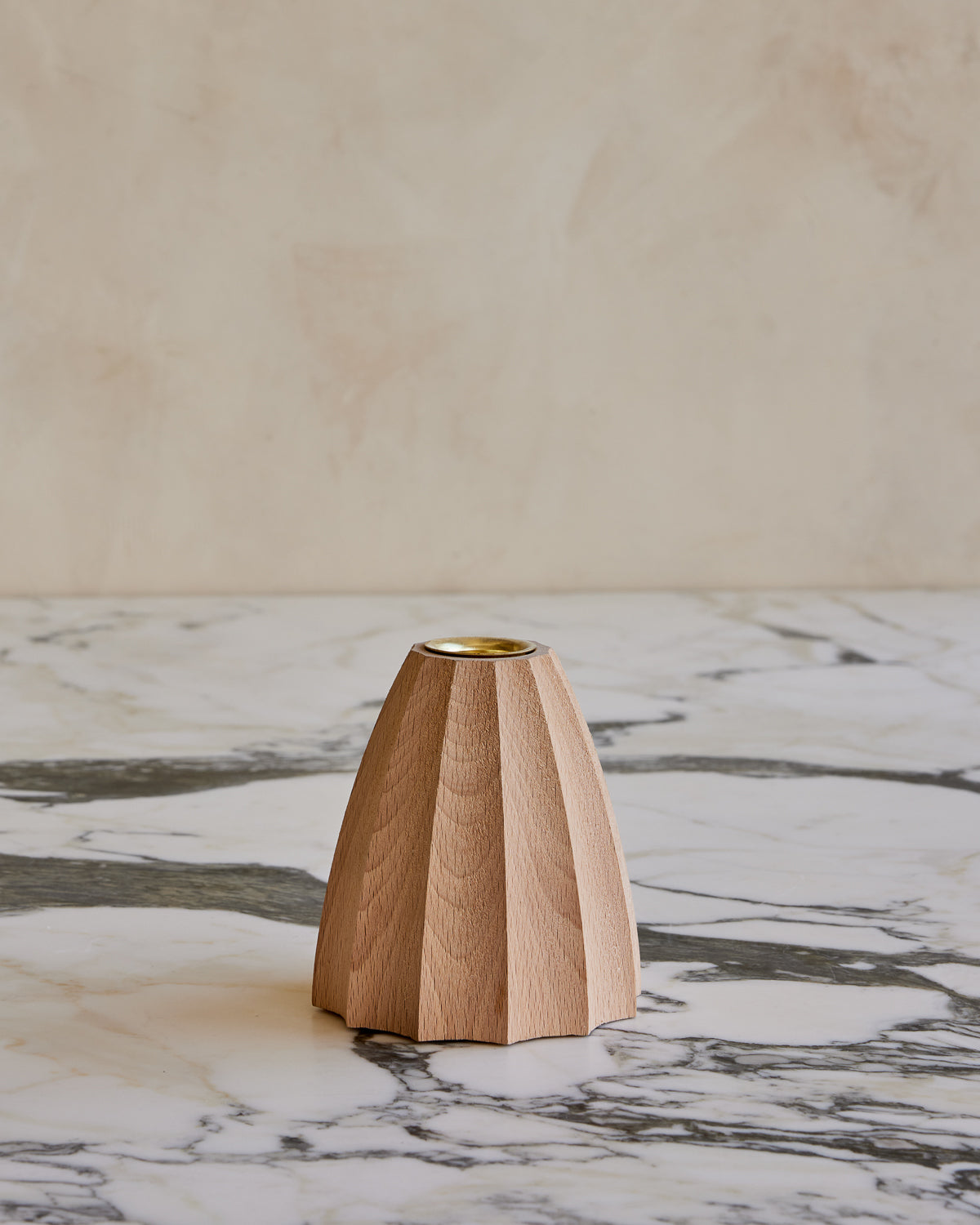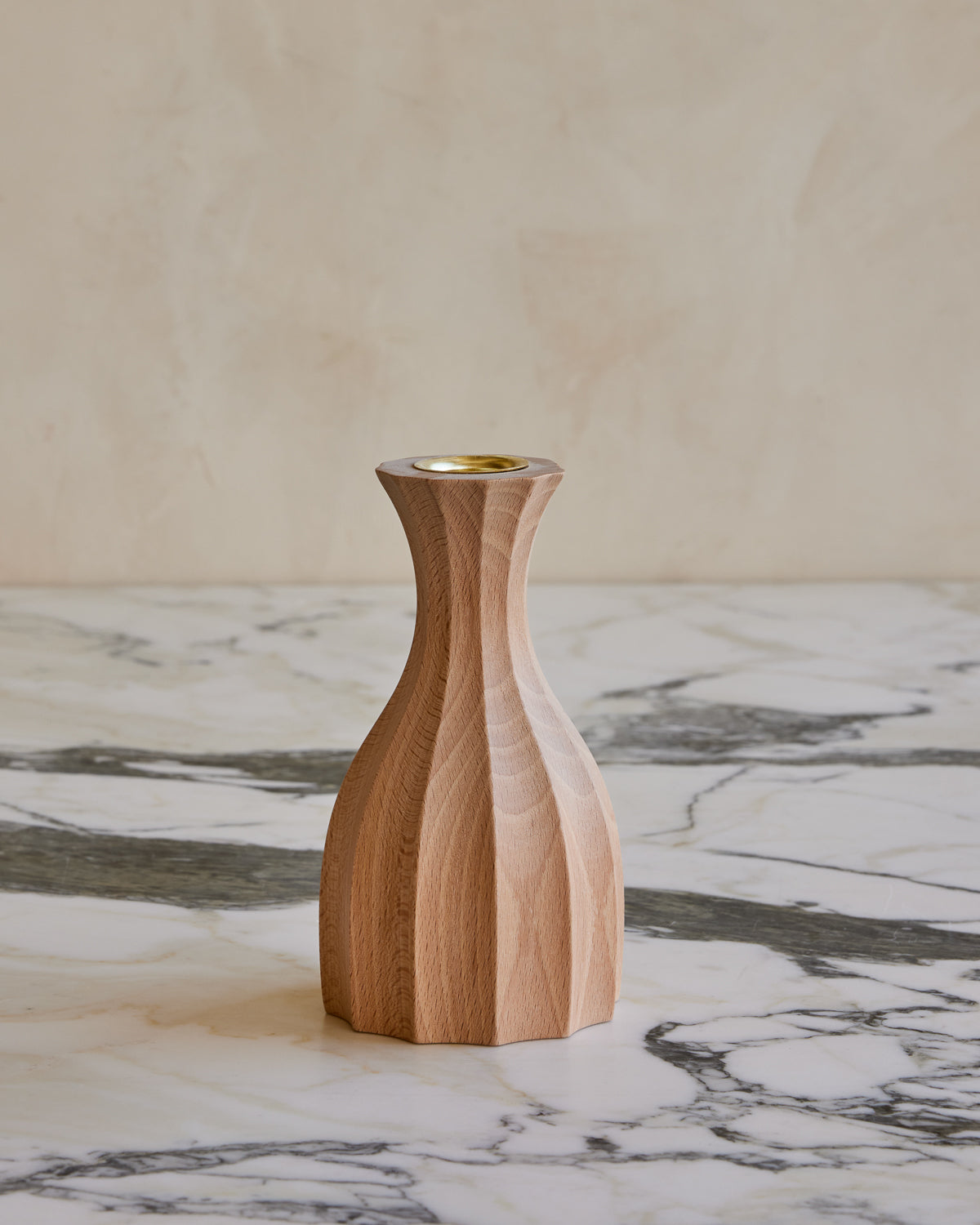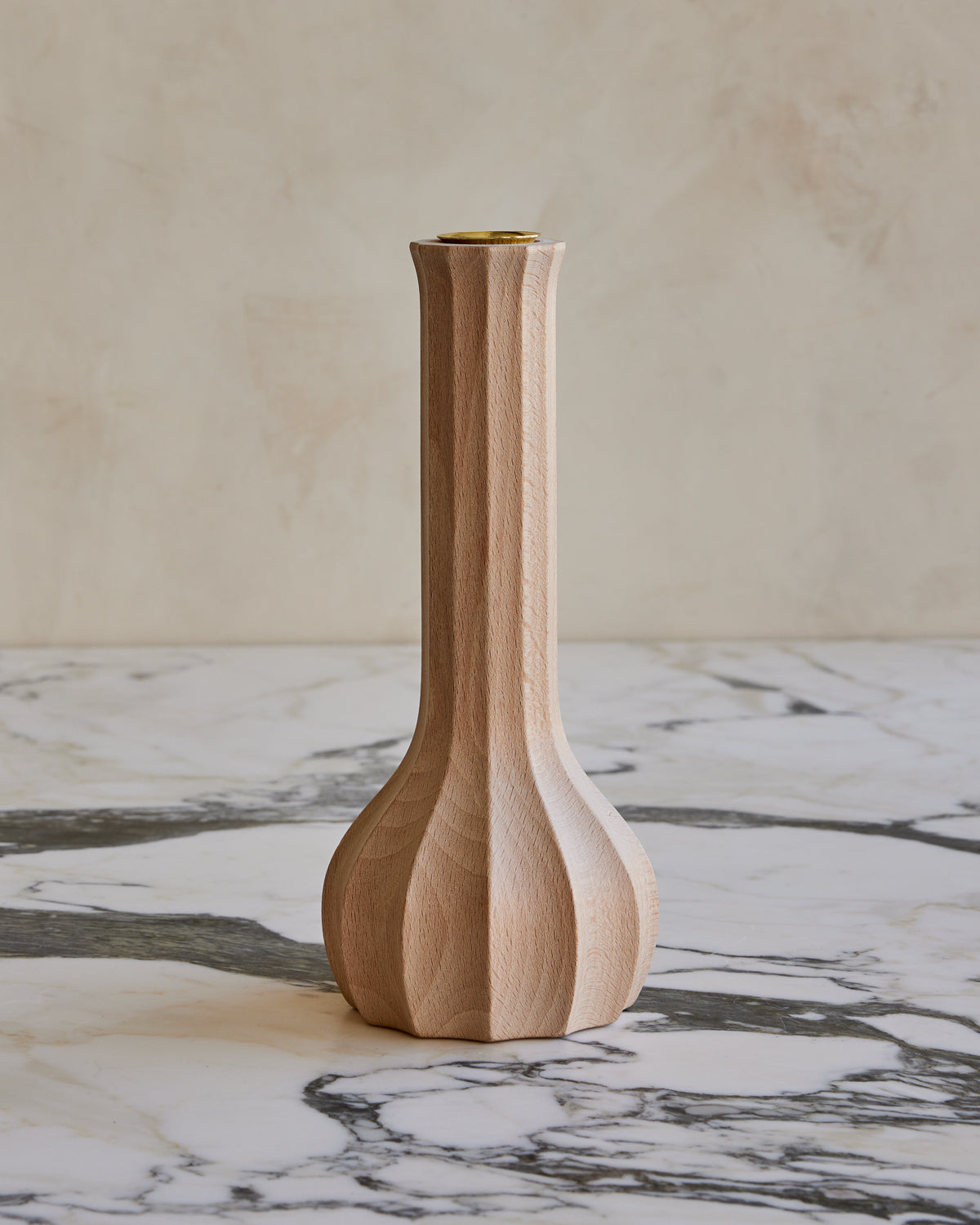 Marin Candle Holders - Natural
Expressive + unique handmade candle holders
Delicate fluting and gentle, sloping curves accentuate the bases of our Marin Candle Holders. Expressive and unique enough to stand alone on their own and also playful in a group setting. Also available in dark wash. 
Get creative with all the color options you'll ever need and add 10" taper candles to your order. 
+ Small: 1¾" DIA (top), 4" DIA (base), 4" H
+ Medium: 2¼" DIA (top), 3¼" DIA (base), 6" H
+ Large: 2" DIA (top), 3½" DIA (base), 9" H
+ European Beech

CARE
+ We recommend using a microfiber dust cloth to care for wood pieces. Kindly avoid additional cleaners and products.
+ Light wood may be stained by dark or highly pigmented waxes.

SAFETY
+ For your safety, do not allow candle to burn below 2-3" from the base.
+ Never leave a burning candle unattended. Fire is dangerous, and should be kept out of reach of children, pets, and flammable materials. Keep away from drafts or vibrations. Failure to follow instructions could result in fire hazard, injury, or death.
+ Candle wax will be hot when candle is lit. Allow candle to cool before moving or relighting.
+ Burn on a heat-resistant surface. Candles are liable to drip, and you should be prepared for any surface you place a candle on to be covered in wax. Wax should be allowed to cool before attempting to remove.