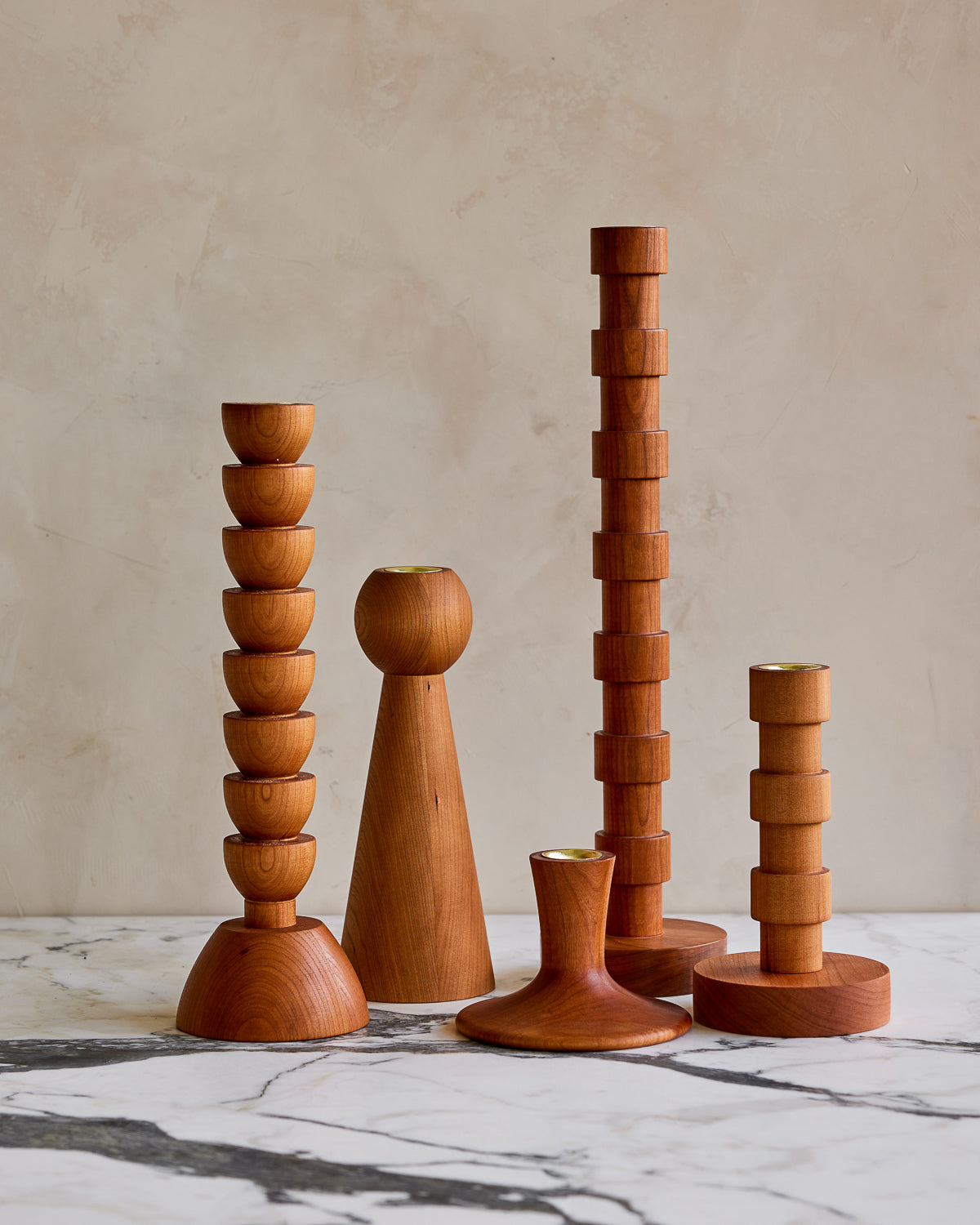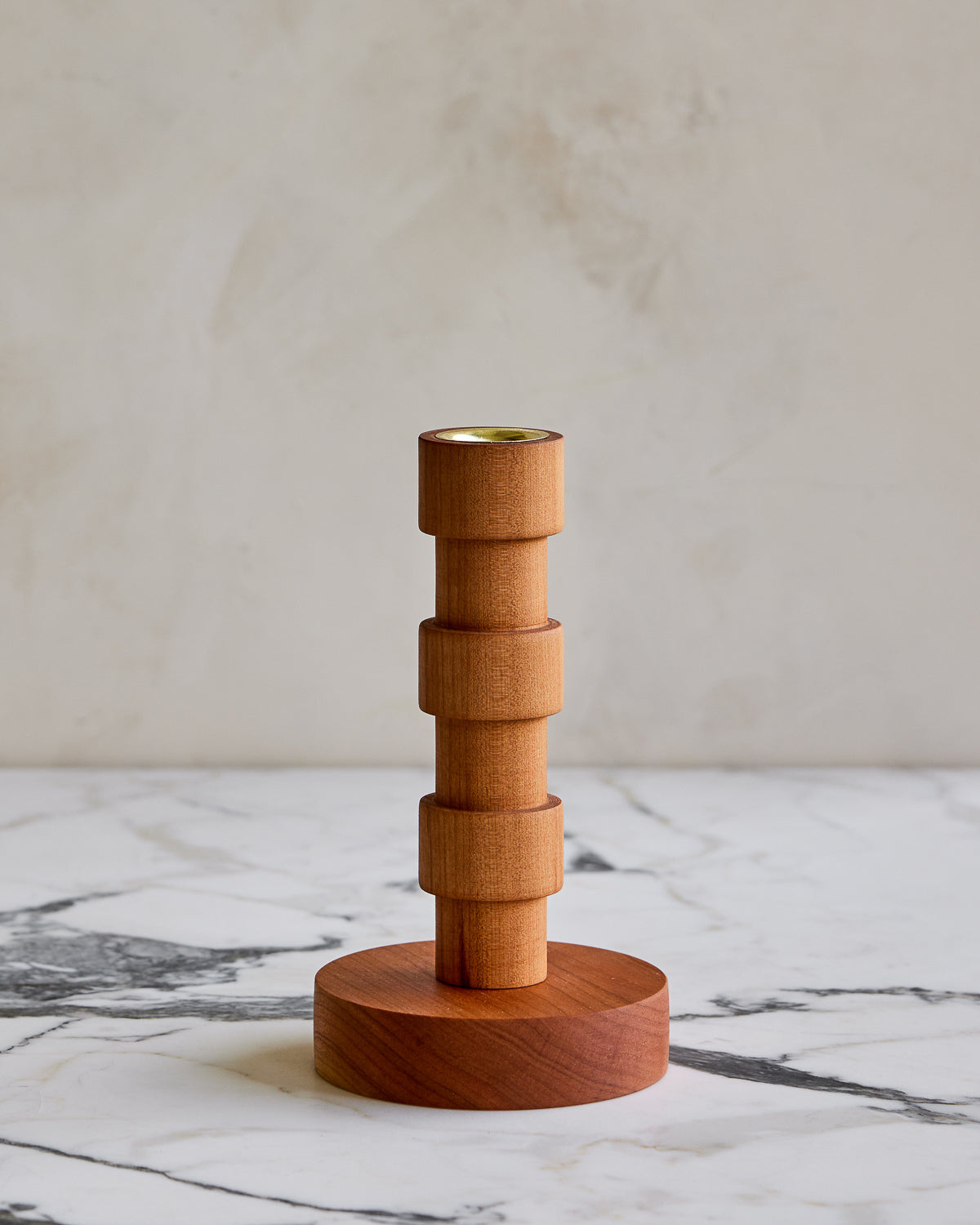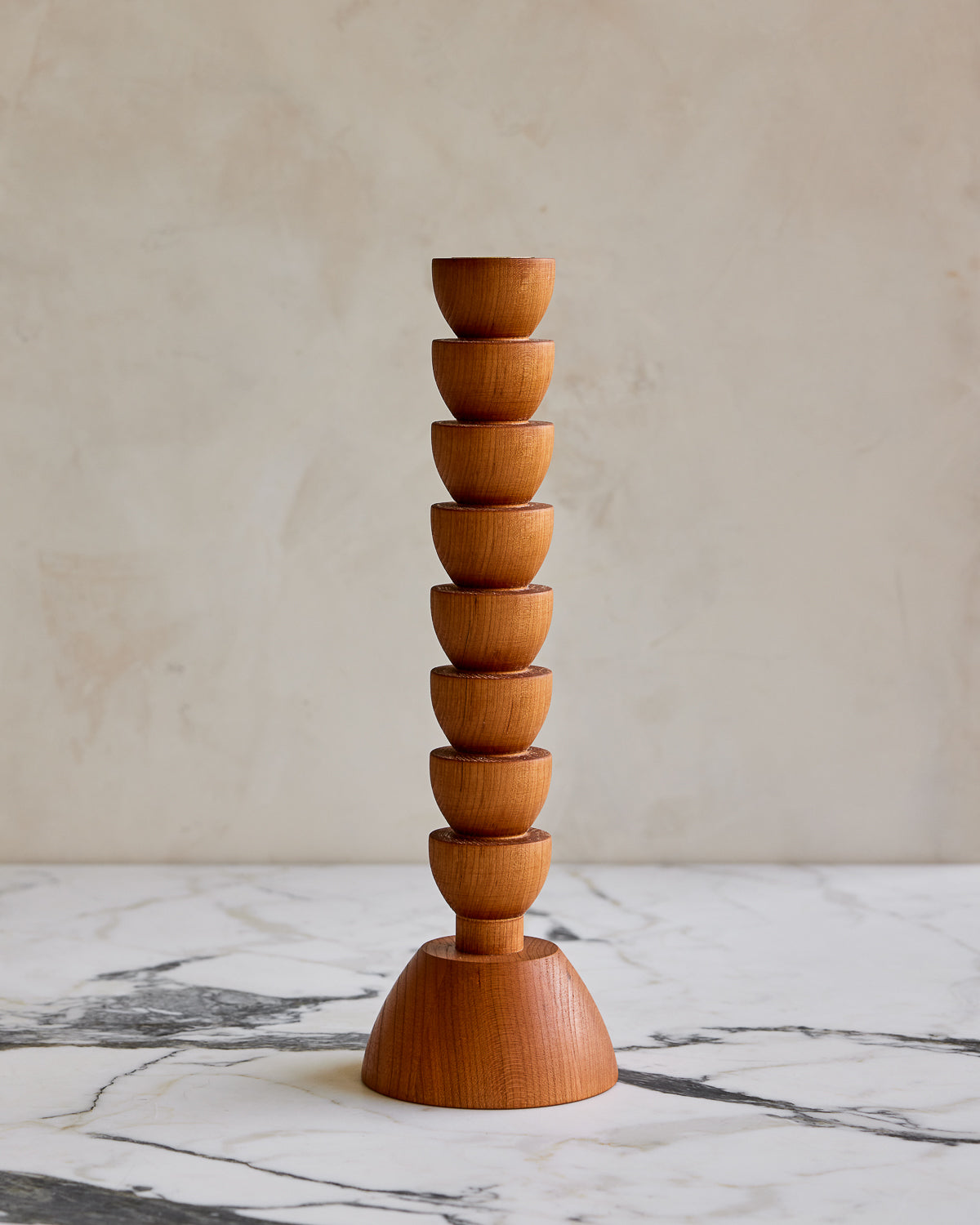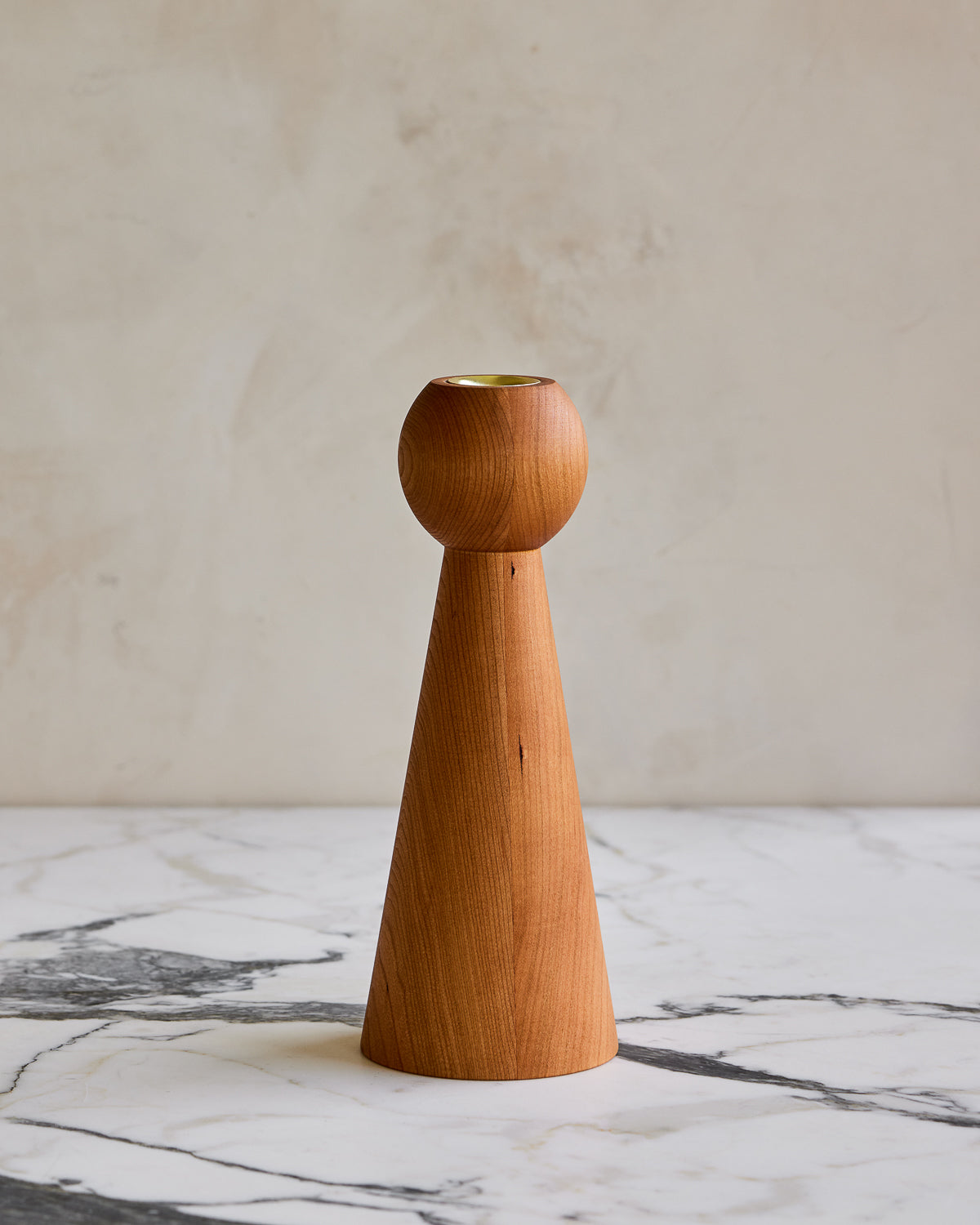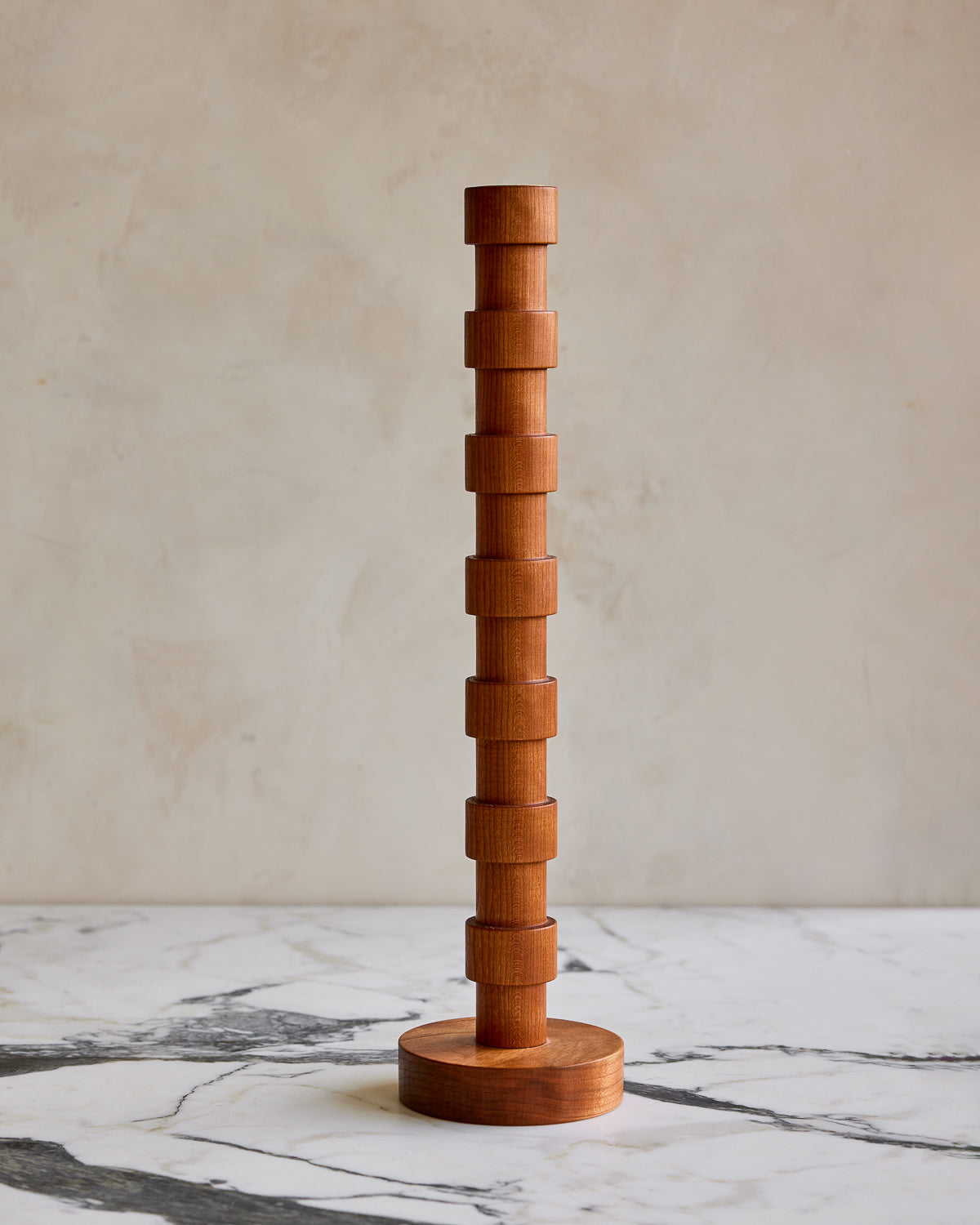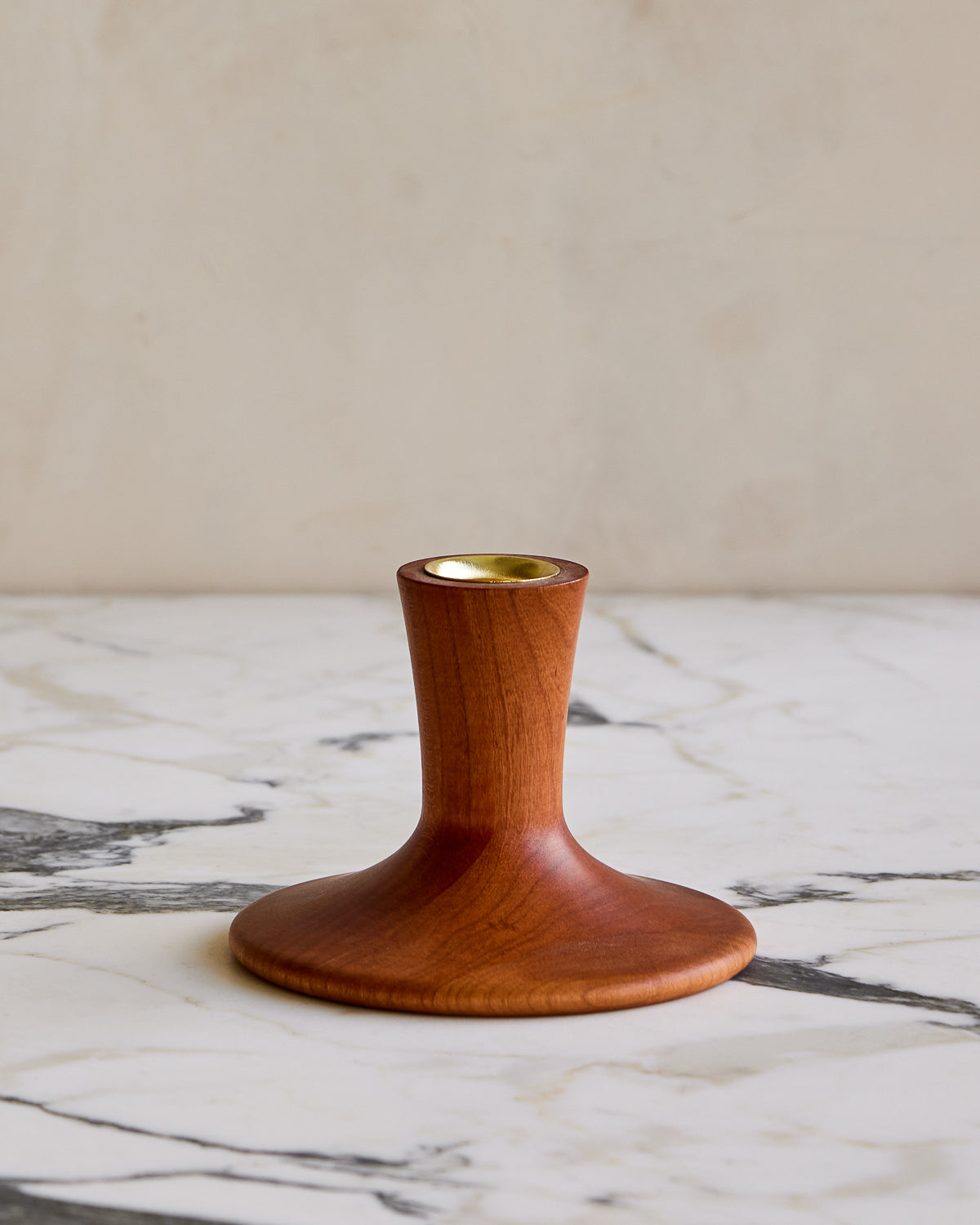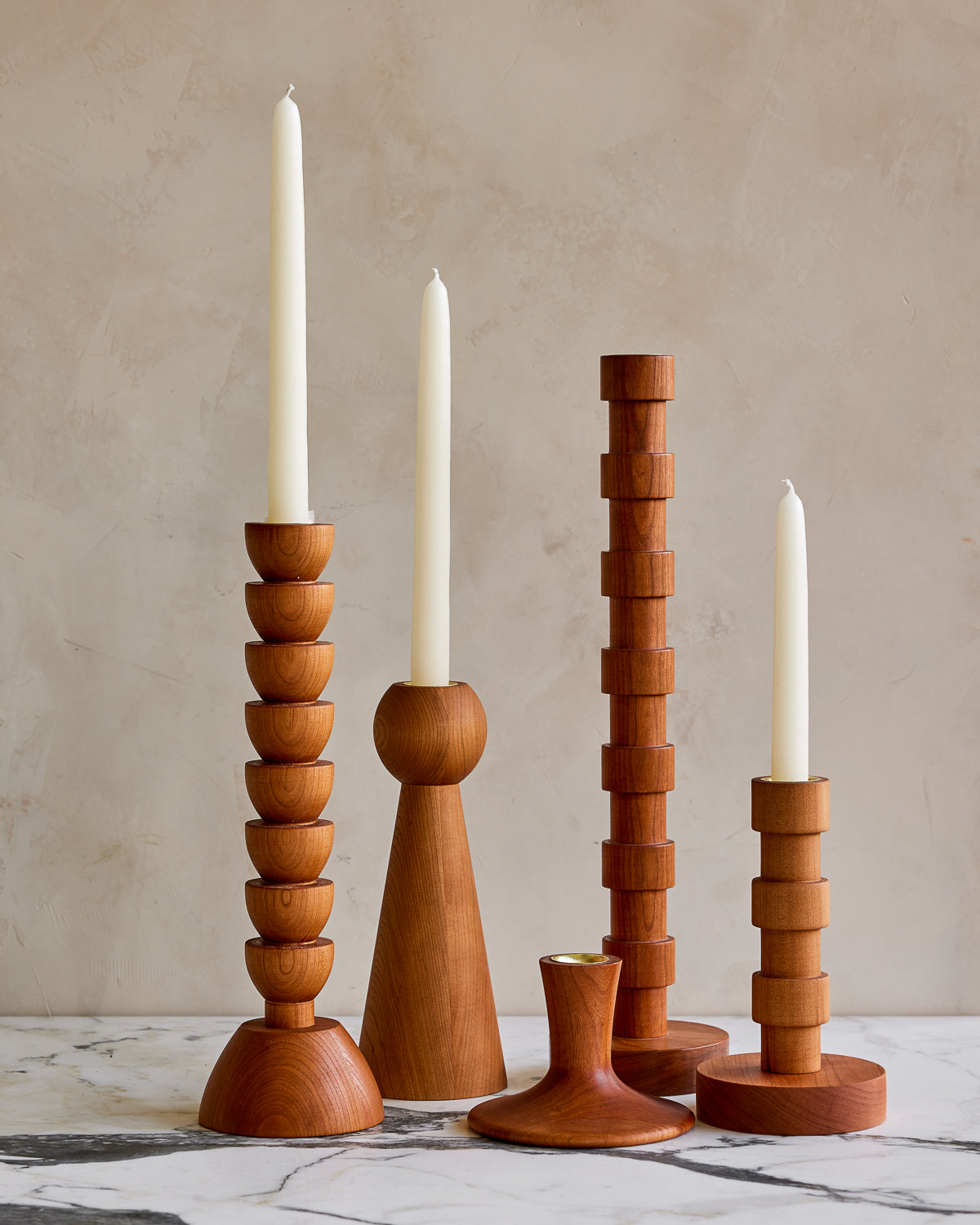 Cherry Candle Holder
Hand turned in Pennsylvania with warm cherry
The Cherry Candle Holders are each hand turned in a small wood shop in Pennsylvania. We love the beautiful warm honey tone of our cherry wood, and it makes for a nostalgic feeling under candlelight. Choose between Albert, Bella, Trumpet, Franc or collect the entire set. Each candle holder has a brass insert. 
+ Albert: 12½" H x 3⅘" DIA
+ Bella: 9" H x 3½" DIA
+ Small Franc: 7" H x 4" DIA
+ Large Franc: 16" H x 4" DIA
+ Trumpet: 3" H x 4½" DIA
+ Made in USA
+ For indoor use only
+ Tapers sold separately

CARE
+ We recommend using a microfiber dust cloth to care for wood pieces. Kindly avoid additional cleaners and products.

SAFETY
+ For your safety, do not allow candle to burn below 2-3" from the base.
+ Never leave a burning candle unattended. Fire is dangerous, and should be kept out of reach of children, pets, and flammable materials. Keep away from drafts or vibrations. Failure to follow instructions could result in fire hazard, injury, or death.
+ Candle wax will be hot when candle is lit. Allow candle to cool before moving or relighting.
+ Burn on a heat-resistant surface. Candles are liable to drip, and you should be prepared for any surface you place a candle on to be covered in wax. Wax should be allowed to cool before attempting to remove.